Operation and Maintenance
IoT Application on Underground Transmission Line
Remote Condition Monitoring on Underground Power Cable in Manhole
Background Purpose
To get into a manhole of underground transmission line takes a lot of time and effort such as opening / closing work of metal manhole cover, draining water, traffic control.
We have developed information-gathering system in manhole which the condition information on underground cable in manhole can be monitored without getting into the manhole.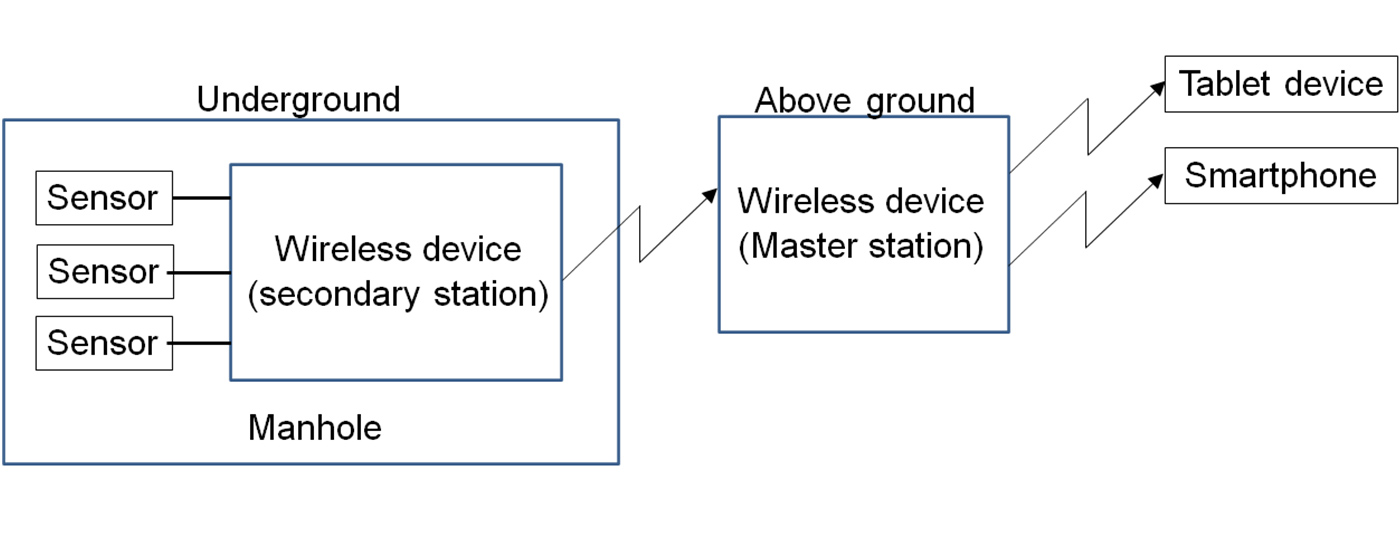 Benefits
Long-term use (yearly) with battery by adopting LPWA*
Information can be get above ground without opening / closing metal manhole cover
Possible to be installed under high humidity environment by boosting moisture proof performance
Various information can be gathered by selecting sensors
* LPWA : Low Power Wide Area is a type of wireless telecommunication wide area network designed to allow long-range communications at a low bit.
Application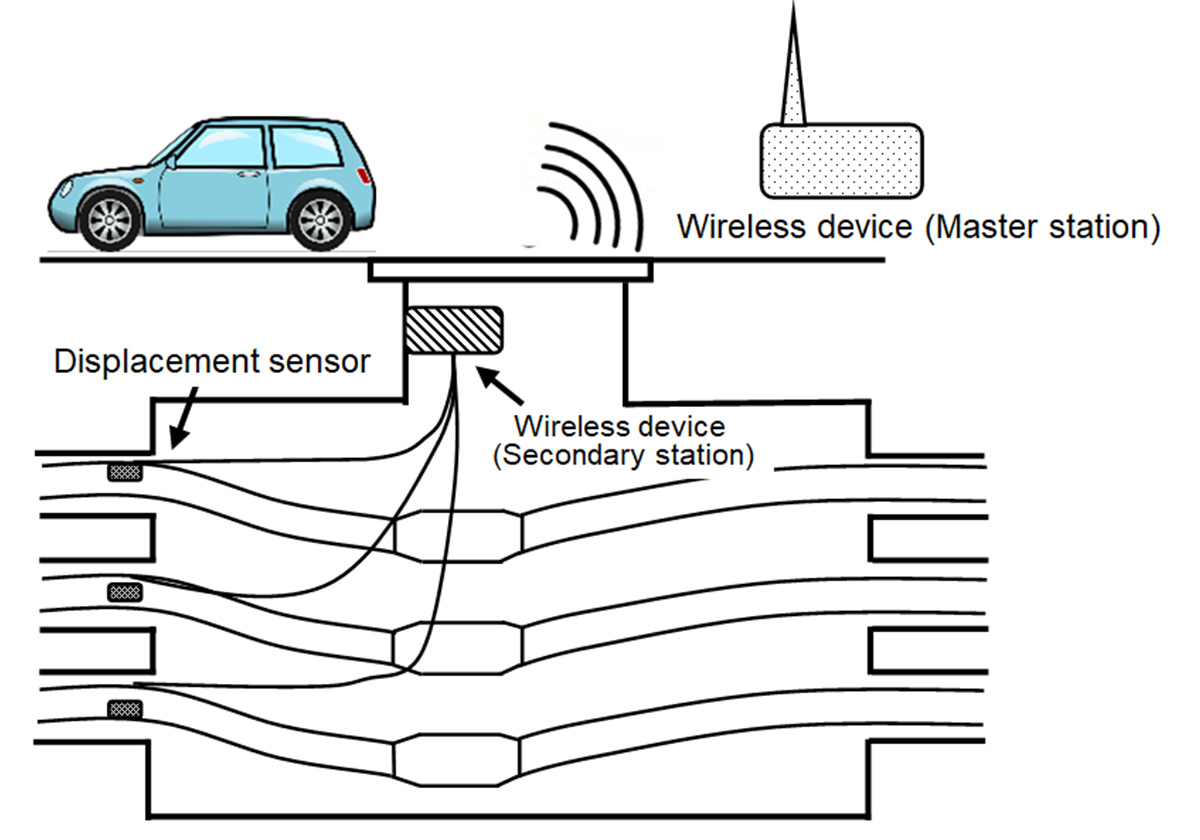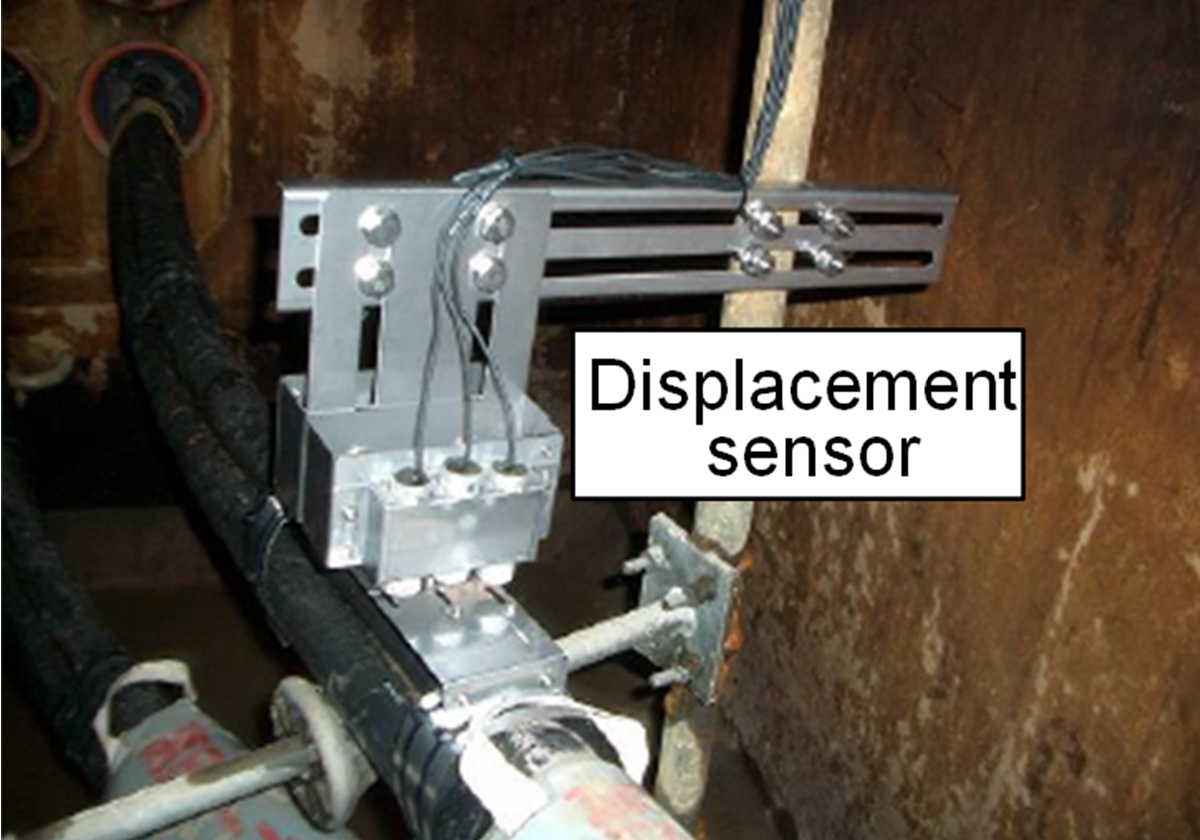 Message
Not only the above examples, various information can be gathered by selecting sensors.
We aim labor saving and cost reduction transmission and distribution maintenance works with IoT.