Challenges
IoT Application on Substation Maintenance
Judgment of Maintenance Timing by Sensing Substation Equipment Condition Remotely

Background Purpose
At the moment, the condition of substation equipment such as circuit breaker, etc. is grasped by an inspection at power failure once every 6 years. On the other hand, if you install IoT application to these equipment, you will be able to constantly grasp the condition of each equipment in operation. This makes it possible to improve equipment analysis and save labor cost for inspection work. Furthermore, it contributes to stable supply and improvement of power quality.
[Conventional] Shutdown Maintenance every 6 Year

[In future] Continuous Online Monitoring by Control / Operating Current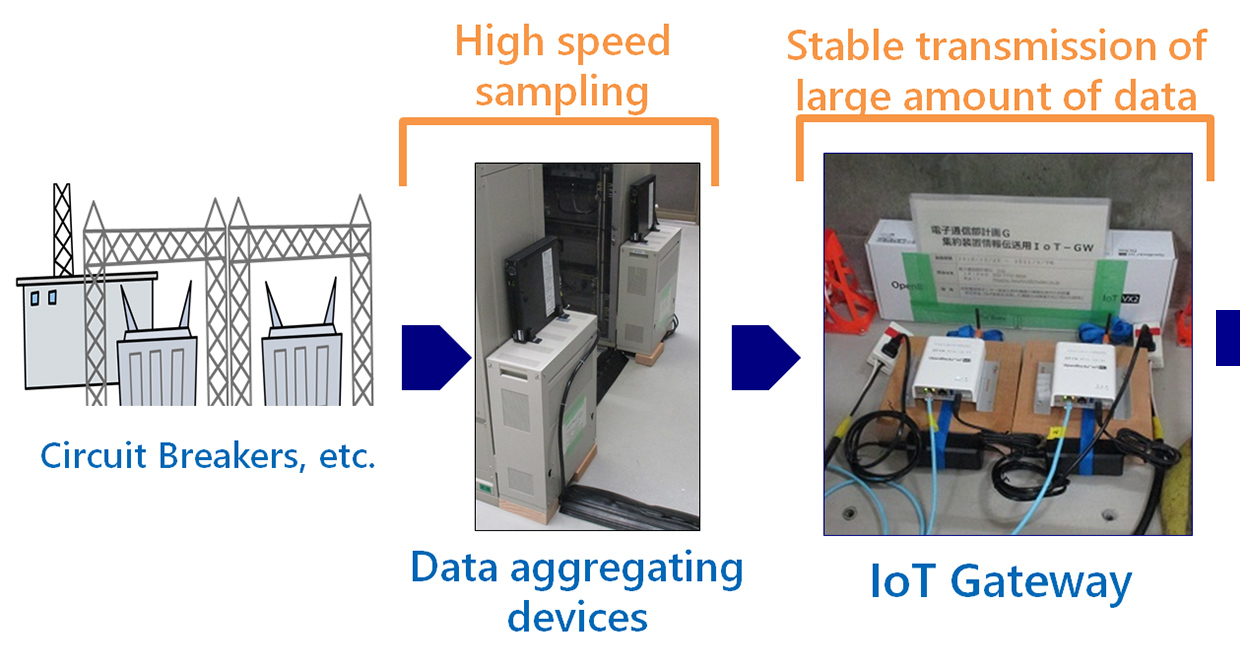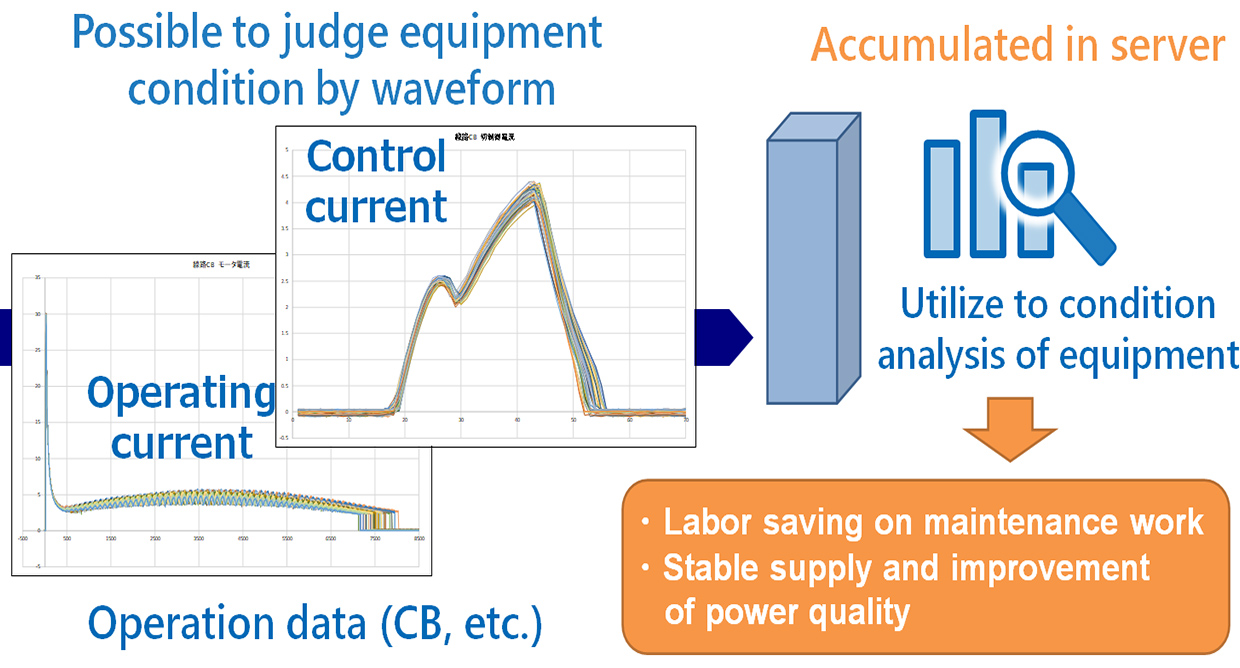 Benefits
Labor saving on maintenance
Continuous online monitoring, reduce shutdown maintenance
Stable supply and improvement of power quality
Grasping the condition of each equipment at any time
Low cost of devices
Creating data aggregating devices with general products
Easy device installation
Installation without shutdown by clamp type DC current sensor (Possible to install existing equipment)
High speed sampling
1 kHz sampling with 16 channels in maximum
Application
Grasping equipment condition by current value and waveform, operating time, and so on
Data acquisition and continuous monitoring for 25 substations in present
Message
We aim labor saving, cost reduction, stable supply and improvement of power quality on substation maintenance works by changing from TBM (Time Based Maintenance) to CBM (Condition Based Maintenance) with IoT.