Statistical Data
Patrol and Inspection Drone
Patrol and Inspection Drone
In the event of an emergency disaster such as a typhoon, if we cannot get to the destination due to a fallen trees or a landslide, it is difficult to grasp the damage of equipment. Using the developed patrol drone, we can grasp the situation around the equipment safely and quickly.
Features
With the patrol app, the drone can automatically fly while shooting the selected equipment with a camera.
Using image analysis, the drone can automatically land on the marker of landing point.
Flow of patrol
The flow of patrol is as follows. After determine the flight route and press the execute button, the operator does not need to operate the drone. Furthermore, since the location of the existing tower or electric pole has already been registered in the application, it is easy to select to flight route.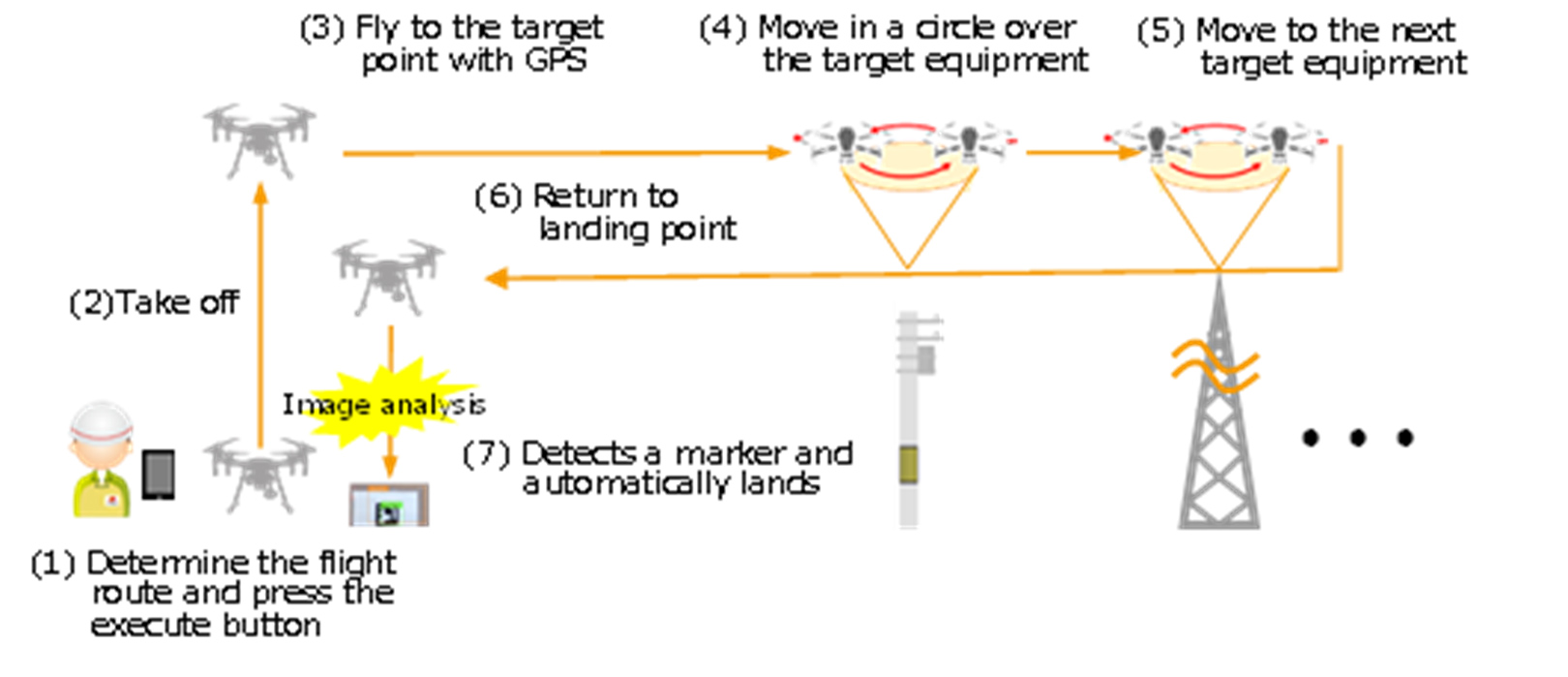 Inspection Drone for Steel Tower
The inspection work for steel tower is dangerous and needs a lot of effort. Therefore, we are developing an inspection drone for steel tower which can detect abnormalities using AI (Artificial Intelligence).
Features
The inspection drone can fly and take photos automatically.
Based on the image obtained from the drone's camera, AI will detect the abnormality of the equipment.
The inspection drone will enable safe and efficient steel tower inspection.