Operation and Maintenance
IEC 61850-based Substation Automation System
Cost Effective and Flexible Substation Automation System
Background Purpose
(Specification) Incompatible between other manufacturers' devices.
(Operation) No way to full use of available data (storage, utilization).
(Cost) Equipment and labor cost reduction and shortening construction period are required
Solution
System standardization by applying IEC 61850 and using IED*1 and SCADA.*2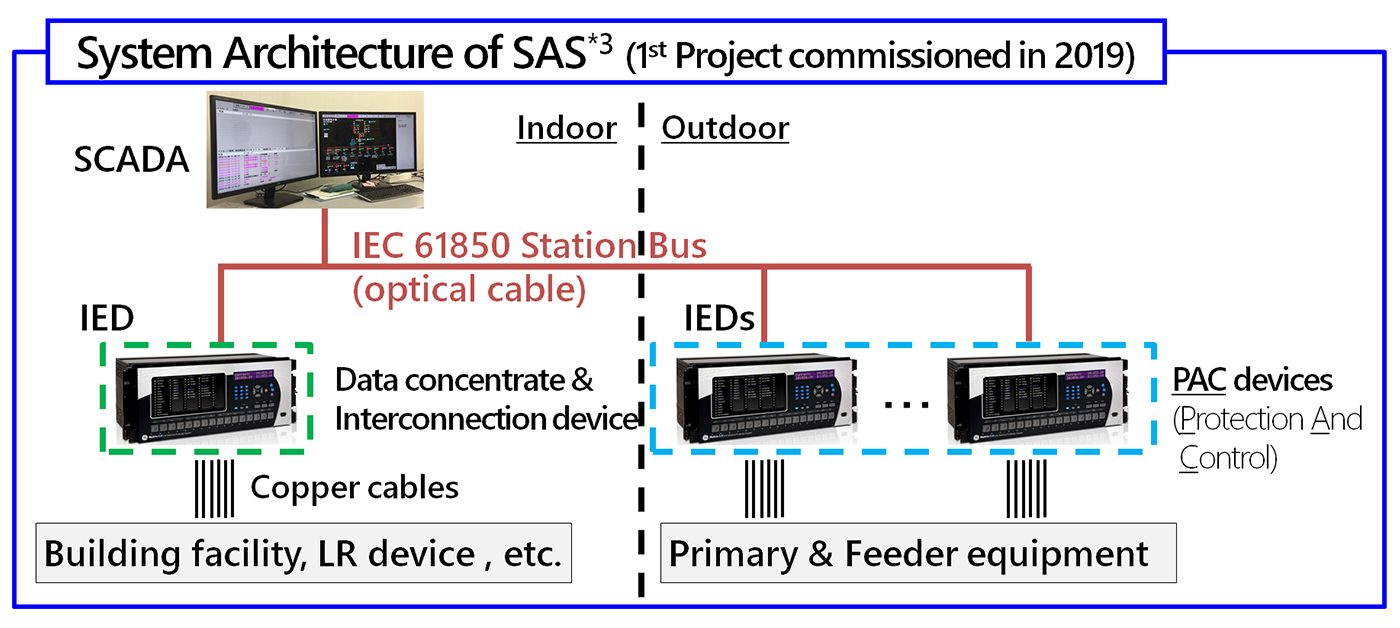 *1 IED: Intelligent Electronic Device
*2 SCADA: Supervisory Control And Data Acquisition
*3 SAS: Substation Automation System
Benefits
Cost and manpower reduction (15% reduction compared with existing replacement method)
Reduction of total amount of cupper cable laying.
Compatibility between other manufacturers' devices.
Screens (layouts) of SCADA are customizable to user's needs.
Application
This substation automation system has functions such as control, protection relay, automatic switching control of ncoming feeders.
SCADA provides not only real-time monitoring and control, but also efficient system operations such as collecting quipment operation history, automatic measurement.
Message
Our first SAS project was commissioned in 2019.
Several types of IEDs of manufacturers different from SCADA are introduced.
This SAS were completed after repeating functional verification tests and update.
New SAS will be introduced to substations in a few years.