Statistical Data
Power Transmission and Distribution Loss Rate
Electric Power Transmission and Distribution Loss
Chubu Electric Power Grid has consistently maintained one of the lowest electric power transmission and distribution loss ratios in the world.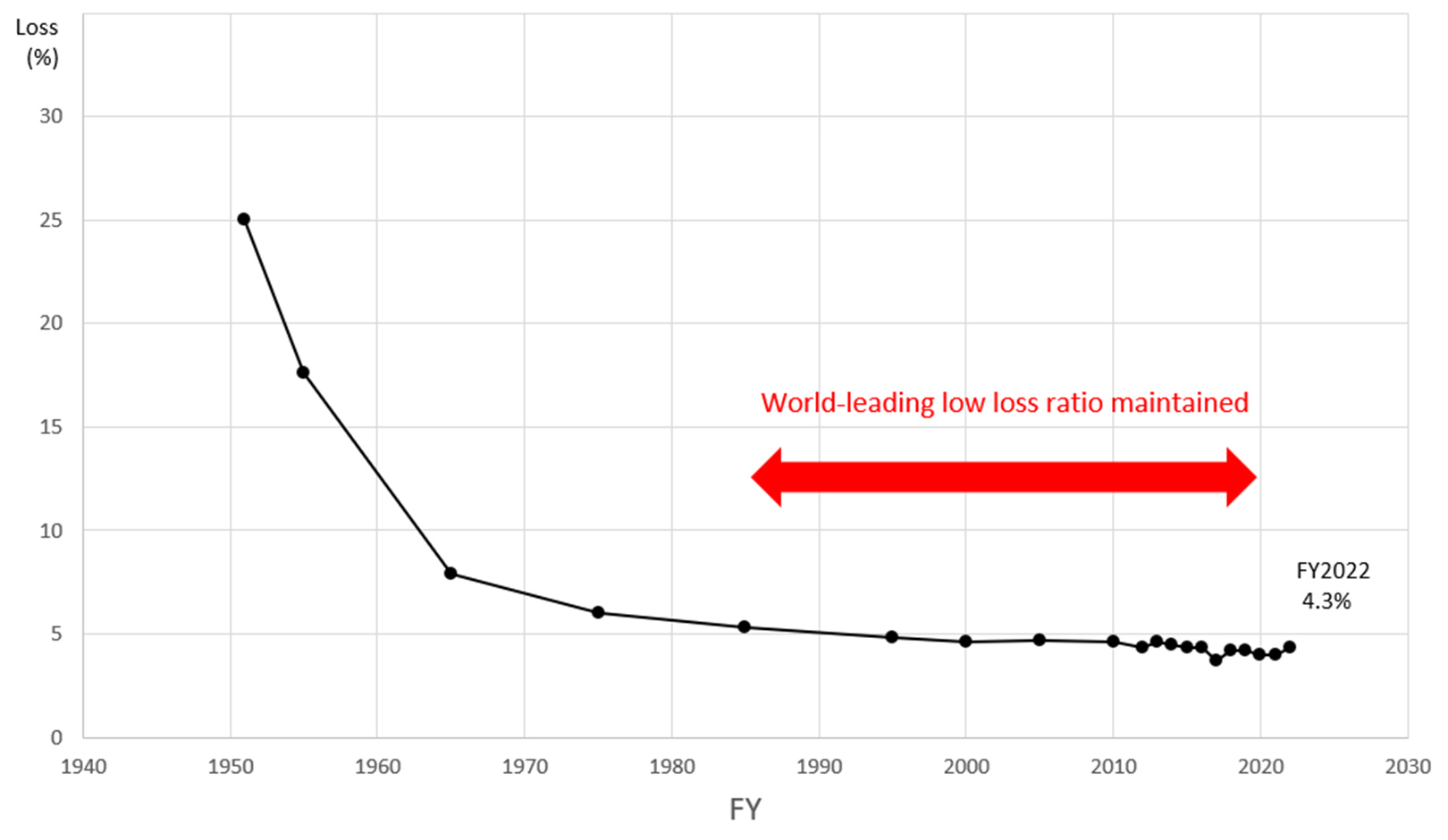 Data source: Overseas Electricity Business Statistics (2019 edition), Japan Electric Power Information Center
*Country data are values for FY2017 retrieved from the above source.
*Data of Chubu Electric Power Grid is the value for FY2020.